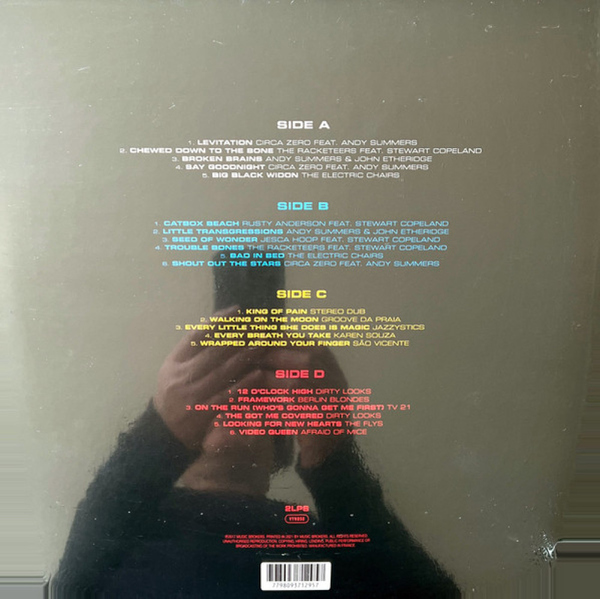 1.
The Many Faces Of The Police
---
16.
Every Little Thing She Does Is Magic
---
17.
Every Breath You Take
---
18.
Wrapped Around Your Finger
---
21.
On The Run (Who's Gonna Get Me First)
---
23.
Looking For New Hearts
---
description
The Police stammten aus der New-Wave-Szene, die auf die Punk-Explosion der späten 70er Jahre folgte, und hoben sich vor allem durch die Verschmelzung von Reggae und Punk, die ihre Musik durchdrang, von der Masse ab. Wenn man das noch mit einem exquisiten Songwriting-Talent und einem Ausführungsniveau kombiniert, das weit über dem der anderen Bands lag, mit denen sie die Szene teilten, hat man eine Band für die Ewigkeit.

In "The Many Faces Of The Police" werden die verschiedenen Wege der Band sowie ihre weniger bekannten Projekte erkundet und die so entstandenen Songs gewürdigt, wobei der Blick immer auf die Szene gerichtet bleibt, die ihre Karriere begründete.

"The Many Faces Of The Police" ist ein unverzichtbares Album für jeden Rockmusik-Fan, eine fantastische Reise durch ihre Musik, präsentiert mit ausführlichen Liner Notes, einem luxuriösen Cover-Artwork und remastertem Sound.

Wichtig zu wissen das "Many Faces" Releases grundsätzlich nicht auf Streaming-Plattformen verfügbar sind.