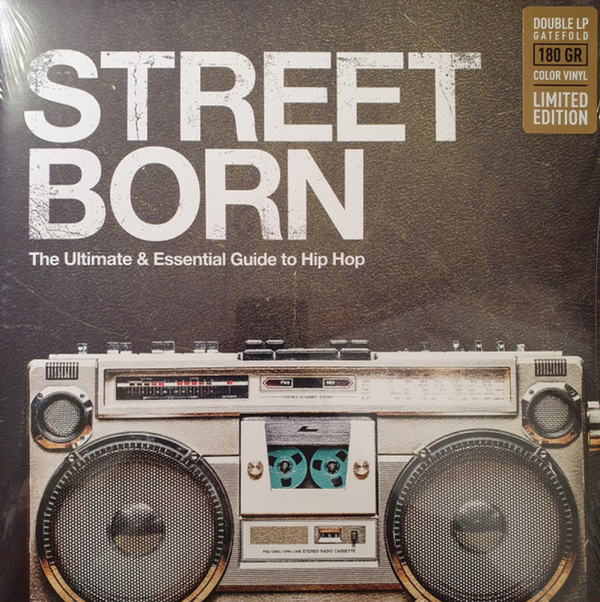 STREET BORN - THE ULTIMATE GUIDE TO HIP HOP
2.
White Lines (Don't Do It)
---
9.
Freaks Come Out At Night
---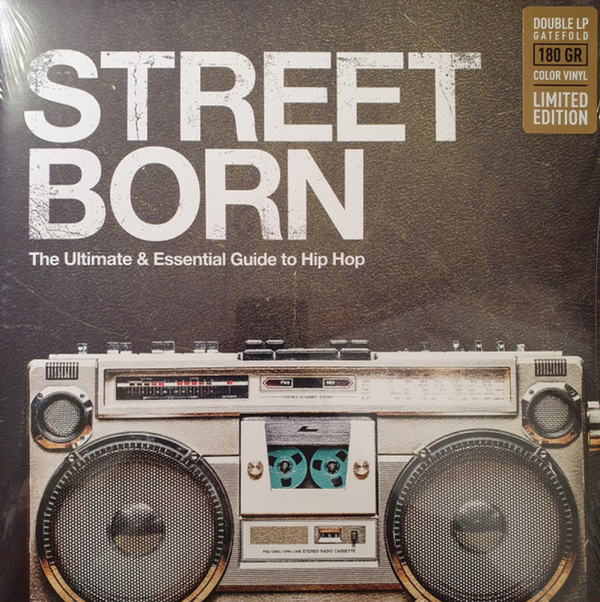 description
Coloured Vinyl, High Quality, Gatefold Sleeve
"Street Born" ist eine Zusammenstellung, auf der viele der einflussreichsten Künstler des Genres zu hören sind, darunter Run DMC, LL Cool J, Grandmaster Melle Mel, Snoop Dogg, Ice-T, Slick Rick, Eric B & Rakim, Naughty By Nature, Big Daddy Kane und viele andere. Außerdem enthält sie eine kuratierte Auswahl aus dem Event Rap Mania: The Roots Of Rap, ein Simulcast-Konzert an beiden Küsten, das einige der populärsten Hip-Hop-Künstler dieser Ära für eine einmalige Show zusammenbrachte. Ostküsten-Hip-Hop trifft auf Westküsten-Hip-Hop, bevor der Gangsta-Wahn und die Rivalität zwischen Ost und West richtig losging. Die Show feierte das 15-jährige Bestehen des Hip Hop und fand gleichzeitig im Apollo Theater in New York City und im Palace Theater in Hollywood statt.
Mit fantastischem Artwork und remastertem Sound ist dies eine unverzichtbare Sammlung, die jetzt auf Vinyl erhältlich ist und die jeder Hip-Hop-Fan zu schätzen weiß und die als Einführung für diejenigen dienen kann, die mehr über eine Bewegung wissen wollen, die den Lauf der Popkultur verändert hat. Bitte beachten Sie auch, dass diese Sammlung nicht auf Streaming-Plattformen verfügbar ist.