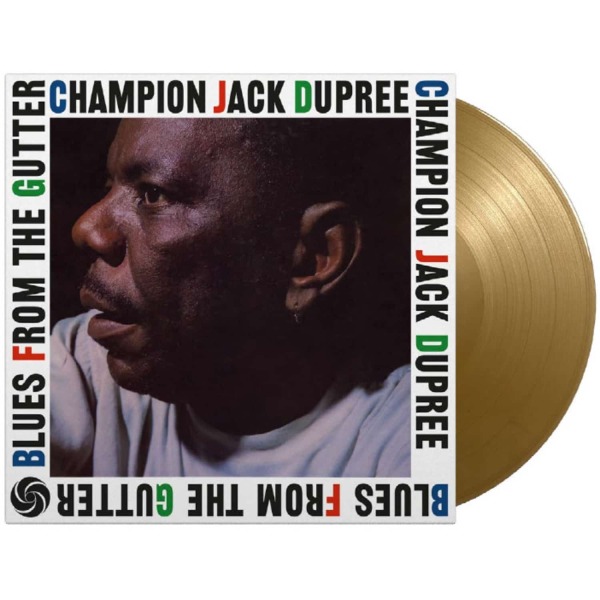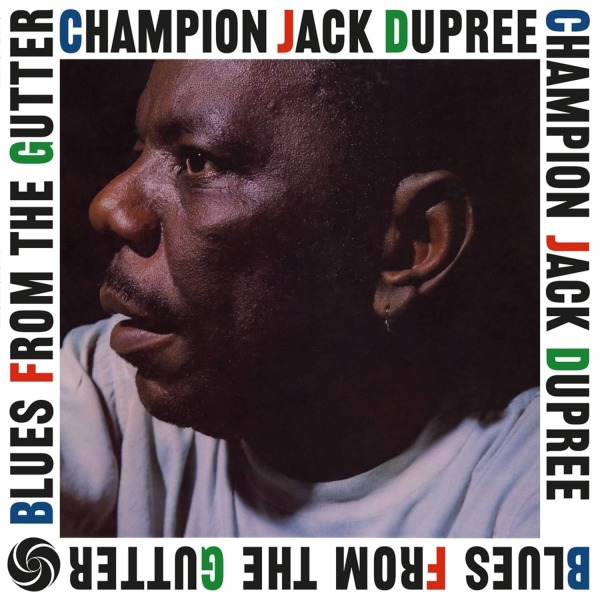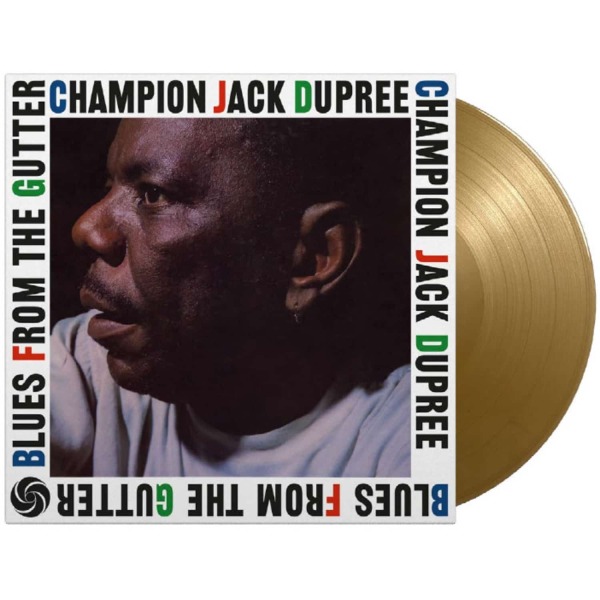 description
Coloured Vinyl, High Quality
¦ Limitierte Sonderauflage von 1000 nummerierten LPs auf Gold Vinyl
• Audiophiles 180g Vinyl
• Debütalbum des Blues Pianisten und Sängers Champion Jack Dupree
• Inkl. der Songs "Junker's Blues", "Evil Woman" und einem Cover von James Burke Odens "Goin' Down Slow"

¦ Champion Jack Dupree hat seinen Namen aus seiner Zeit als Boxer, beschloss aber eines Tages, viele seiner überlebensgroßen Geschichten in Songs zu verwandeln. Er schloss sich mit Atlantic Records zusammen, um sein erstes und bekanntestes Album Blues From The Gutter aufzunehmen, das 1958 in New York mit einer explosiven Band aufgenommen wurde, zu der auch der Saxophonist Pete Brown und der Gitarrist Larry Dale gehörten. Das von Produzent Jerry Wexler betreute Album enthält Duprees verspielten Delta-Blues, sowohl in selbst geschriebenen Stücken als auch in Coverversionen traditioneller Stücke, wie "Goin' Down Slow" von James Burke Oden. Blues From The Gutter wurde im Laufe der Jahre ein großer Einfluss auf Künstler wie Jerry Lee Lewis und Brian Jones (Rolling Stones).

"Blues From The Gutter" ist als limitierte Erstauflage von 1.000 einzeln nummerierten Exemplaren auf Gold Vinyl erhältlich.